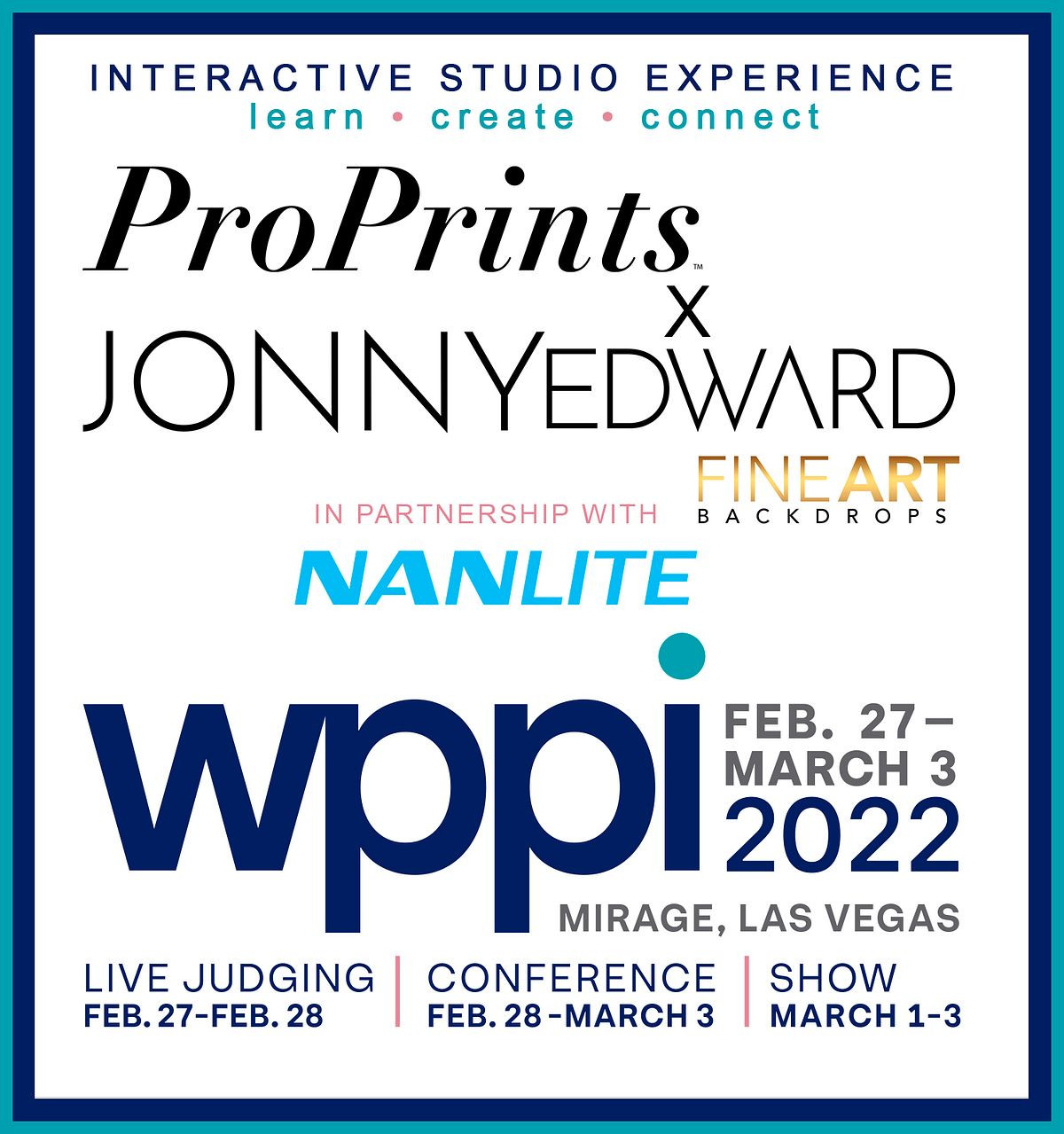 Good news! 
I am beyond excited to announce that I will be producing an incredible, unique experience at this year's WPPI conference! I've partnered with Pro Prints to create an Interactive Studio, which will take place at their booth, on the floor, each day of the show. 
In collaboration with Nanlite Global and Fine Art Backdrops, we've essentially built out a small studio, not unlike my own, which will feature amazing models, a plethora of unique lighting tools, and plenty of beautiful canvas backdrops of course! Think Vanity Fair meets moody portraiture... 
This will be the next best thing to learning from or creating with me in my Atelier. 
Whether an individual wants to learn about lighting or my style of studio work, build their portfolio, experiment with spectacular lighting tools, or create with some world-class canvas, the studio will be a magical destination! If you can't tell, I'm super stoked! :D  
When conceptualizing the studio, my focus was to curate an inspired experience centered around diversity and inclusivity, where individuality, and each individual, are celebrated, and authenticity reigns supreme. This endeavor aims to foster connectivity and embolden creators by leading with the same empowering elements that form and inform the foundation of my art, creative philosophy, and Atelier. 
I am so damn grateful for this tremendous opportunity to support and bolster fellow photographers and hopefully inspire them to realize their respective artistic visions and pursue their dreams with passion and abandon. 
I hope to see many of you at WPPI - drop me a note, via email or social,  if you're planning on attending! 

Art is life; life is art!
<3